About SONEPAR
Sonepar is an independent family-owned company with global market leadership in B-to-B distribution of electrical products, solutions and related services. Assisting customers in a wide range of markets and drawing on the skill and passion of its 48,000 associates, Sonepar has sales of €24 billion. Through a dense network of 145 operating companies spanning 48 countries and 5 continents, and the digital solutions developed, the Sonepar Group delivers greater service and enhanced customer relations every day.
Sonepar's ambition is to become "La Référence" – the standard-setter for all its stakeholders.
www.sonepar.com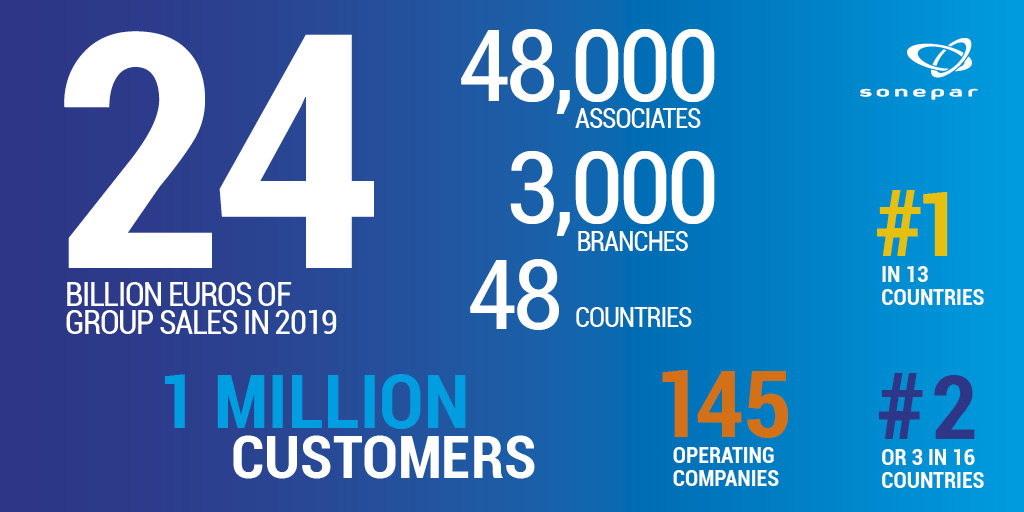 Code of Conduct
Compliance and Integrity
All Committed, All Compliant!
Our ambition to stand as "la Référence" applies to compliance and integrity as well.
Sonepar is committed to the highest ethical, social and environmental standards and aims to behave as a responsible corporate citizen in all countries where it operates.

Marie-Christine Coisne-Roquette, Chairman
"Since Sonepar's creation in 1969, complying with the rules of ethics and good governance, as embodied and passed down by our founder, has always been a priority for the Group."

Philippe Delpech, CEO
"Compliance is everyone's responsibility at Sonepar, every day and in everything we do."
In 2019, Sonepar became the first group in France to have been officially declared compliant with all the requirements of France's Sapin II anti-corruption law. The decision was handed down on July 4, 2019 by the Enforcement Committee of the French Anti-corruption Agency (Agence Française Anticorruption – AFA).
Sonepar has rolled out all of the eight measures and procedures required: code of conduct, whistleblowing scheme, risk map, third party due to diligence procedures, accounting control procedures, training program, internal disciplinary procedure, procedure for internal monitoring and assessment of these measures.