ESTA Switchgear is fully comply to IEC 62271-200.
The breaker & copper busbar inside the panel are exposed to the natural air but with a proper compartment segregated & with minimum IP rating.
Introduction
Life span up to 40 years with proper maintenance and periodically check schedule in order.
Safety & Reliable are top priority for the substation operator.
Technology evolution (Cassette Type) Centre Compartment.
Main Features
Rated voltages from 3.3 kV up to 12 kV.
Rated currents from 630A up to 2000A.
Rated short-time withstand currents from 25kA/3s. ( 31.5 kA/3s – optional )
Panel Dimension (W600 x H2000 x D1700 mm) X, Y, Z compact design.
Easy & Safe to operate (Instruction manual provided) (Site training upon request)
5 Compartments Segregation
Low Voltage compartment | Breaker compartment | Busbar compartment | Cable compartment | P. T compartment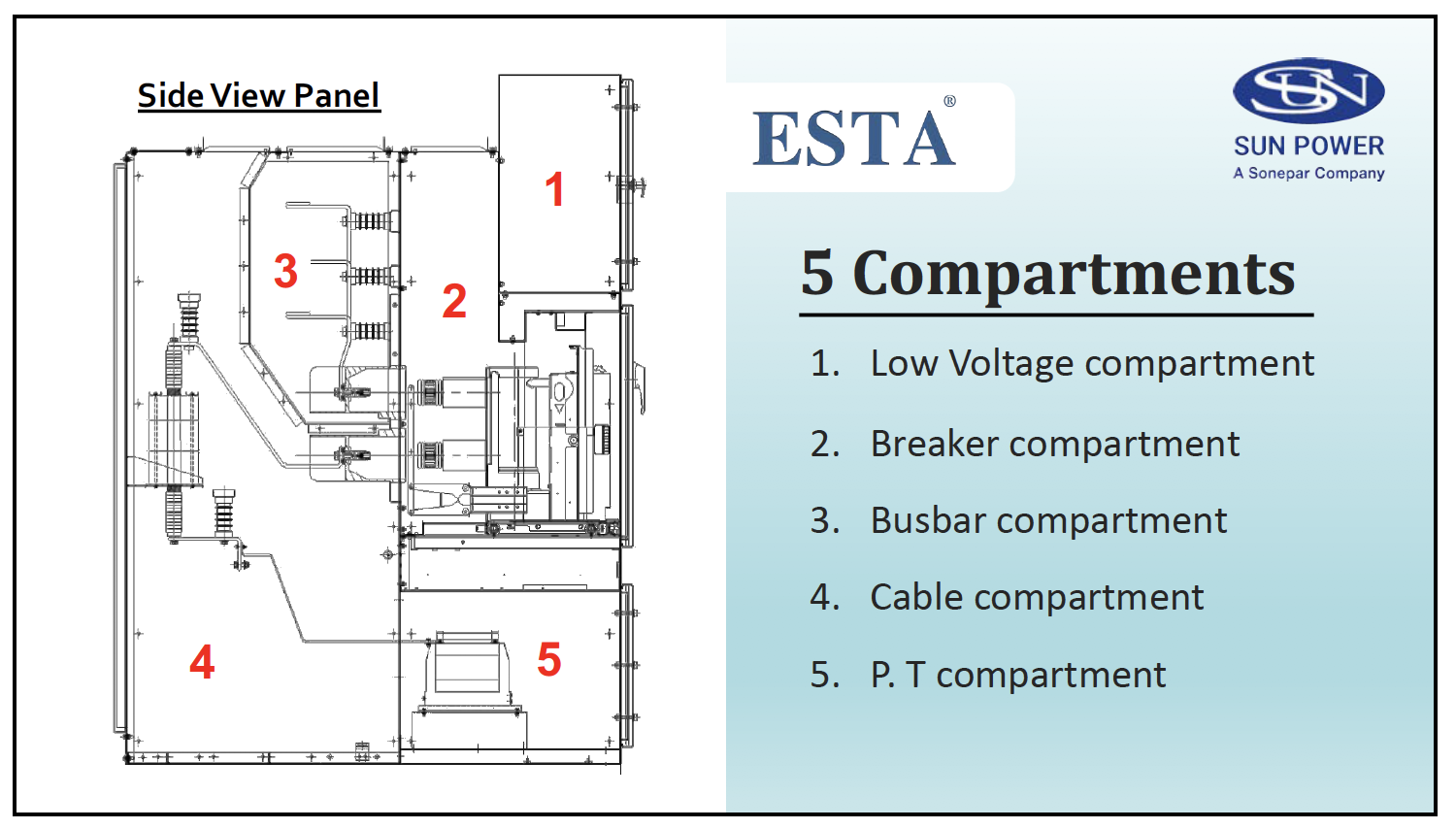 Before Sales Service:
Specifying & Proposing Solution, Technical Assistance & Advice.
After Sales Service:
Continues Site Support & Warranty.
Please contact us for further information.